the LERXST OMEGA BLUETOOTH SPEAKER
Alex Lifeson has teamed up with the speaker wizards at Audio Engine to create a custom B2 Home Wireless Music System. The LERXST Omega Limited Edition B2 is a premium powered speaker with high-fidelity stereo sound that connects to your music in seconds from any app or device. Wired or wireless connections, including aptX Bluetooth from your phone, tablet or computer as well as good old analog from that vintage turntable or 80's tape deck.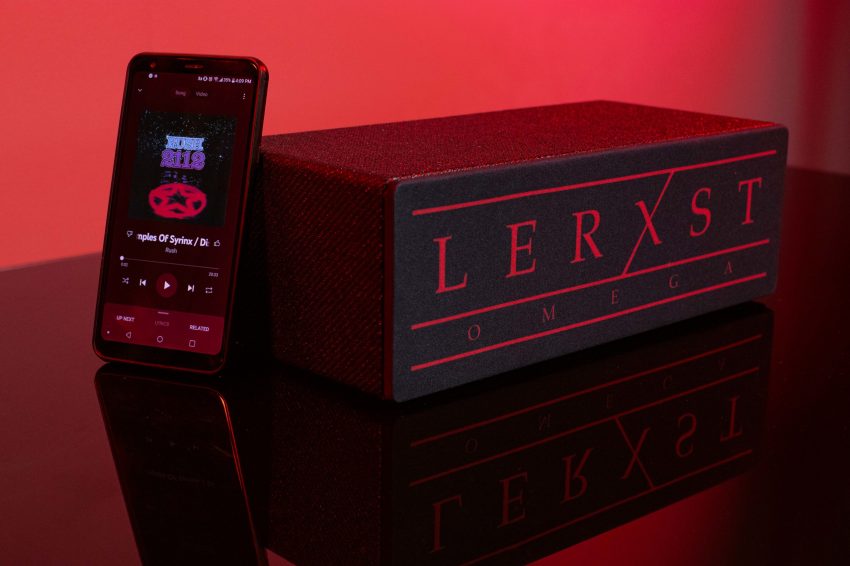 To make this a truly unique product , Alex enlisted the boutique guitar amp gurus at Mojotone to hand-wrap the speaker cabinet in black lacquered, vintage tweed cloth and apply the Lerxst Omega grill front in classic Moving Pictures red.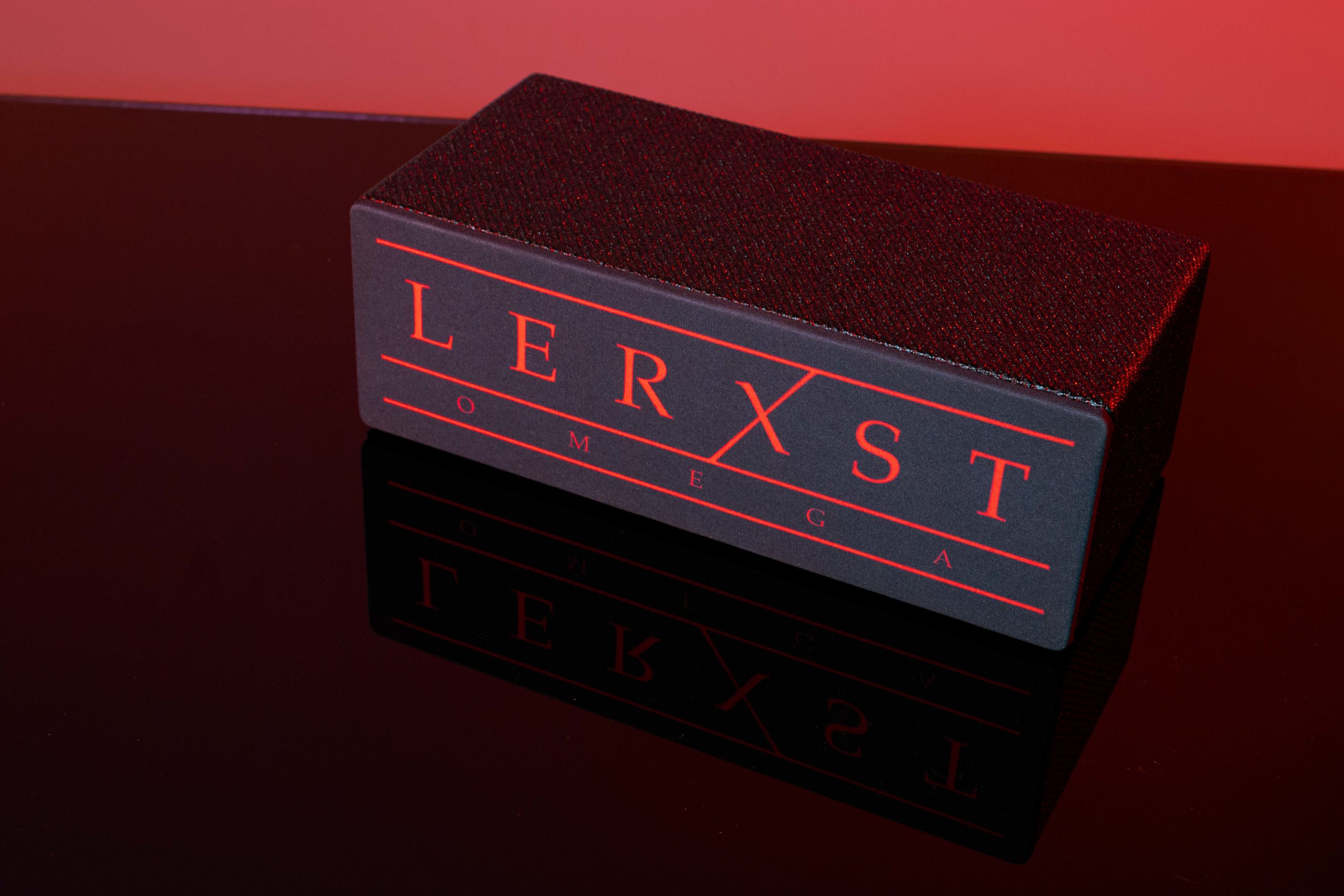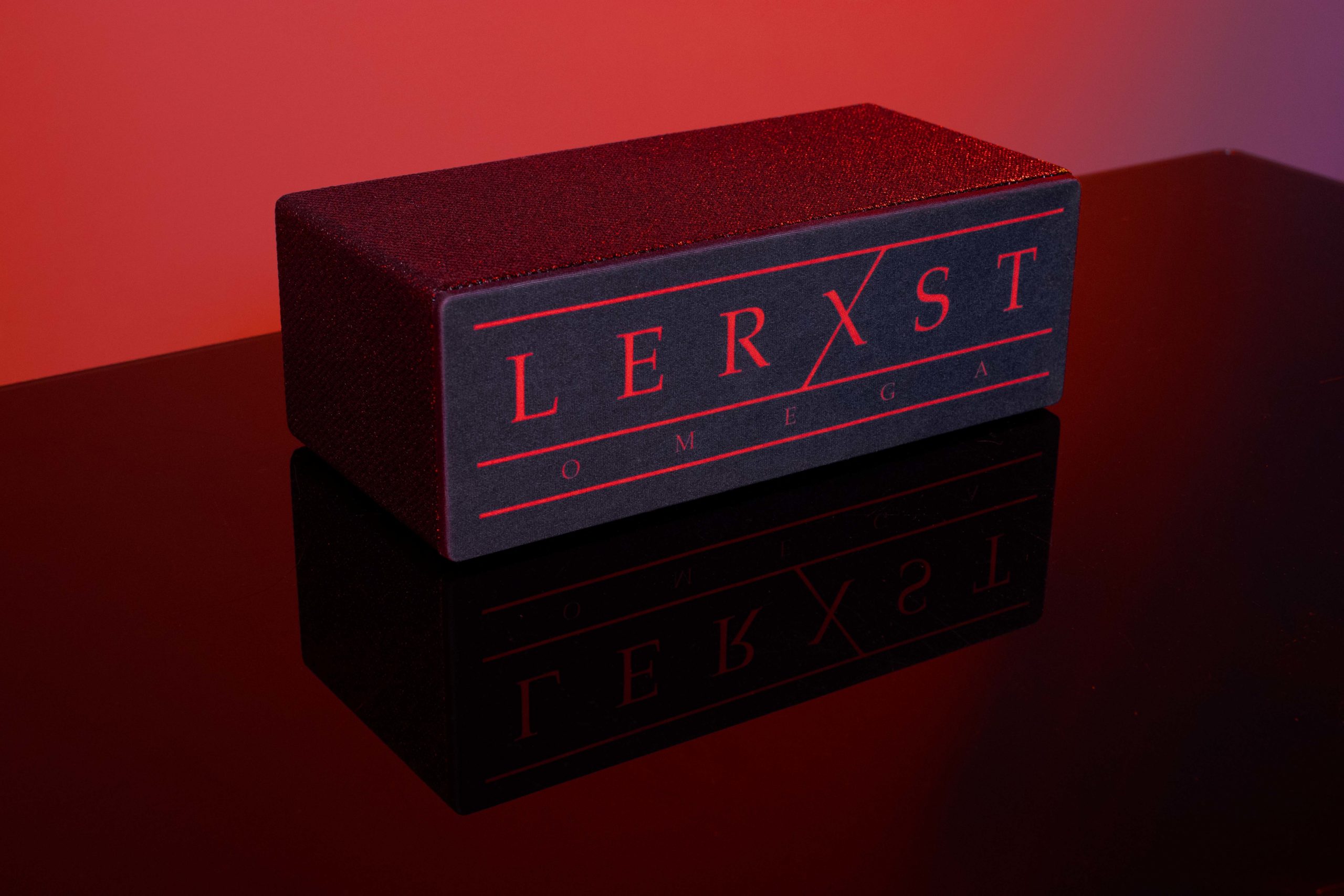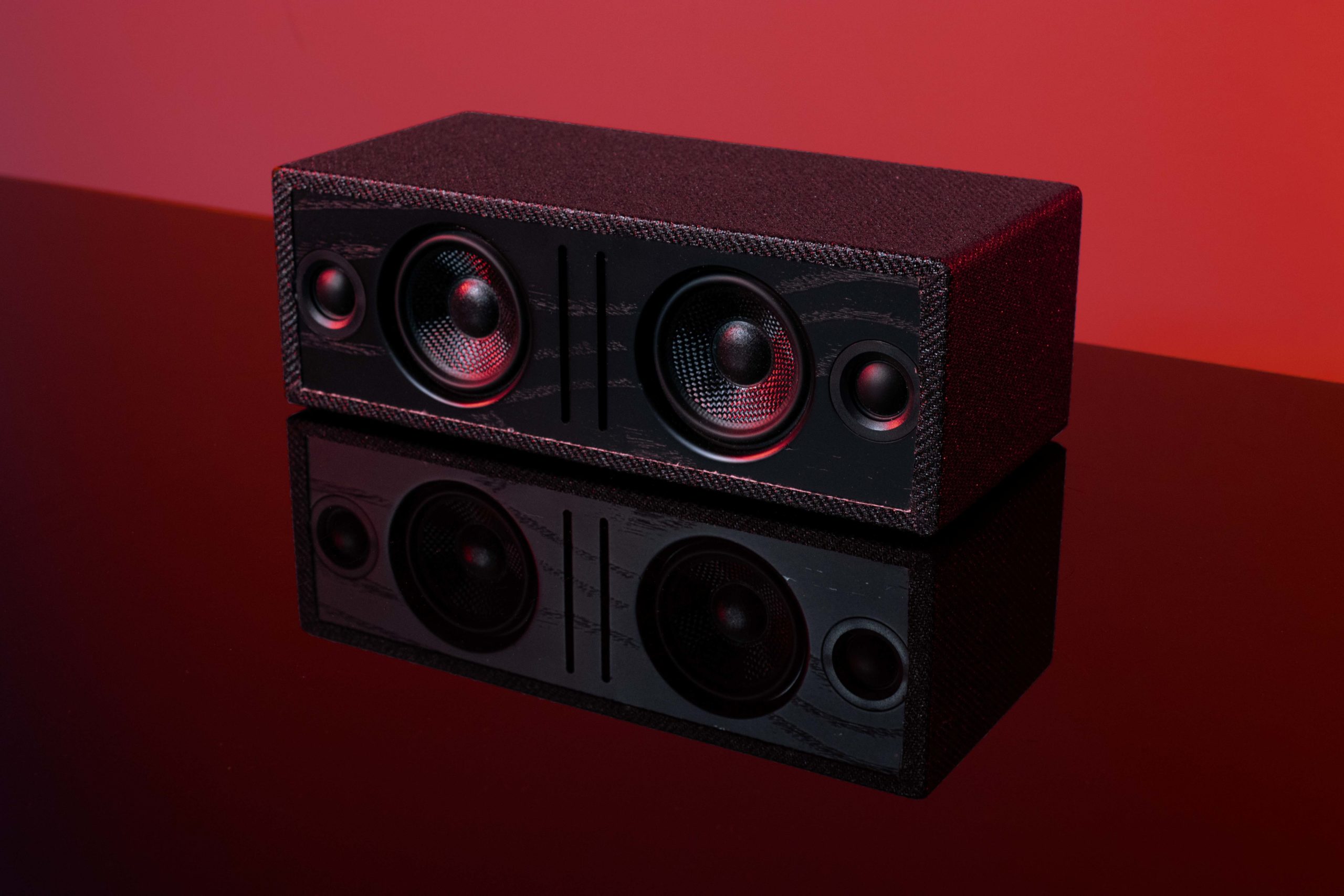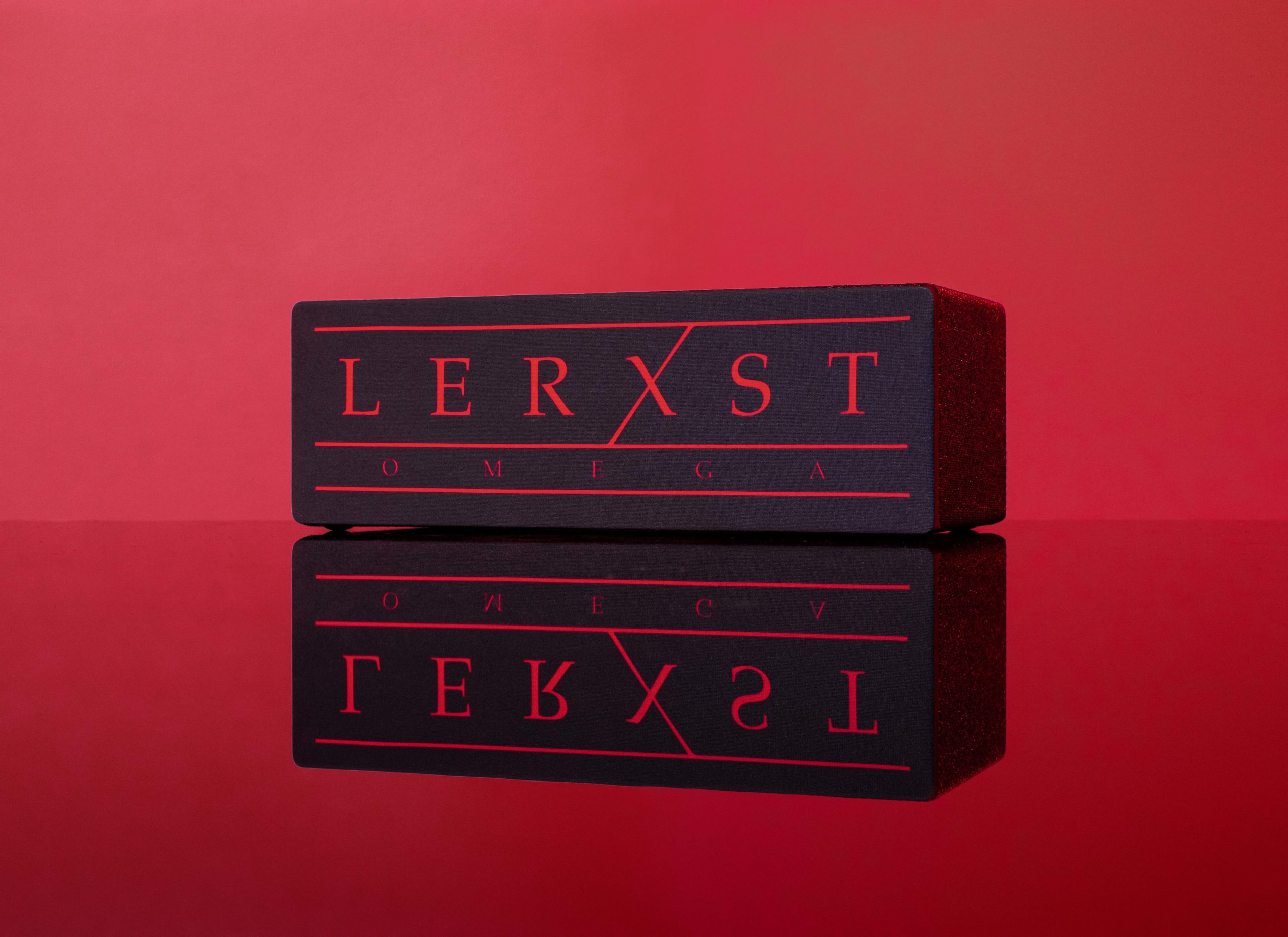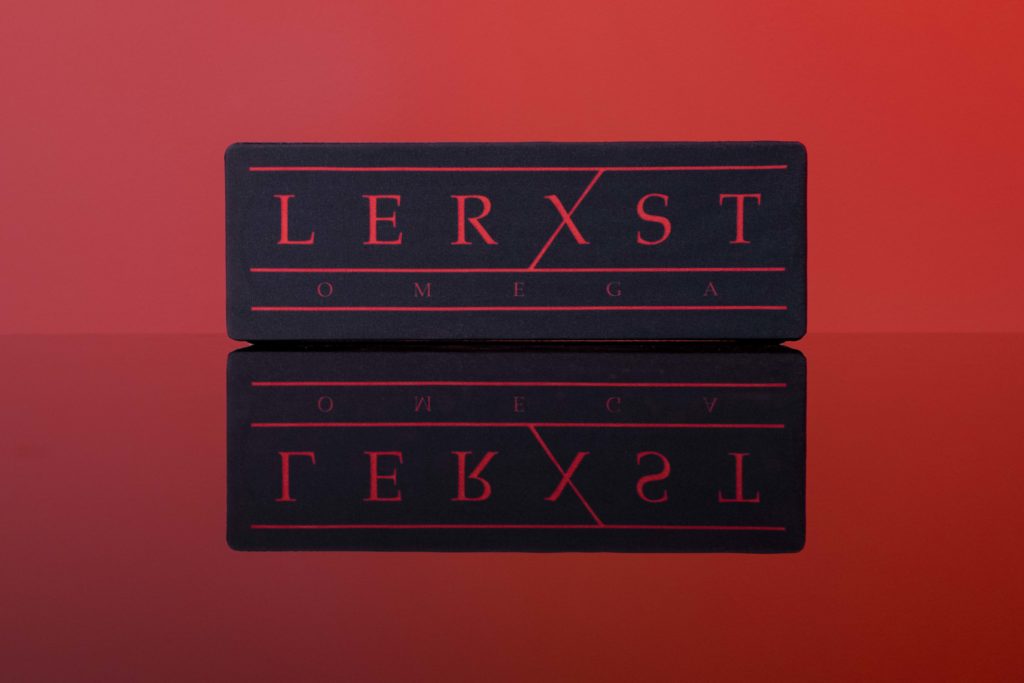 Easy setup, connects in seconds
No network setup, no passwords, no hassle
Extended-range wireless aptX Bluetooth
SET UP IN SECONDS
SIMPLE. NO HASSLE. EASY TO USE.
The OMEGA Wireless Speaker is a compact, single speaker system that packs a big enough sound to fill most rooms. No network setup, passwords to enter, or buttons to push. Setting them up is so easy you'll be rocking out to Limelight in no time.

Clear, full and powerful audio that fills most rooms, the OMEGA Wireless Speaker is constructed with custom Audioengine components: aramid fiber woofers, silk tweeters, high-fidelity aptX Bluetooth, and built-in power amps in a precision tuned, Black Tolex cabinet that is hand-wrapped by MojoTone's skilled craftsmen.

The OMEGA features built-in traditional analog power amplifiers that sound incredible compared to the lower-cost digital amps that are found in other mass-produced brands.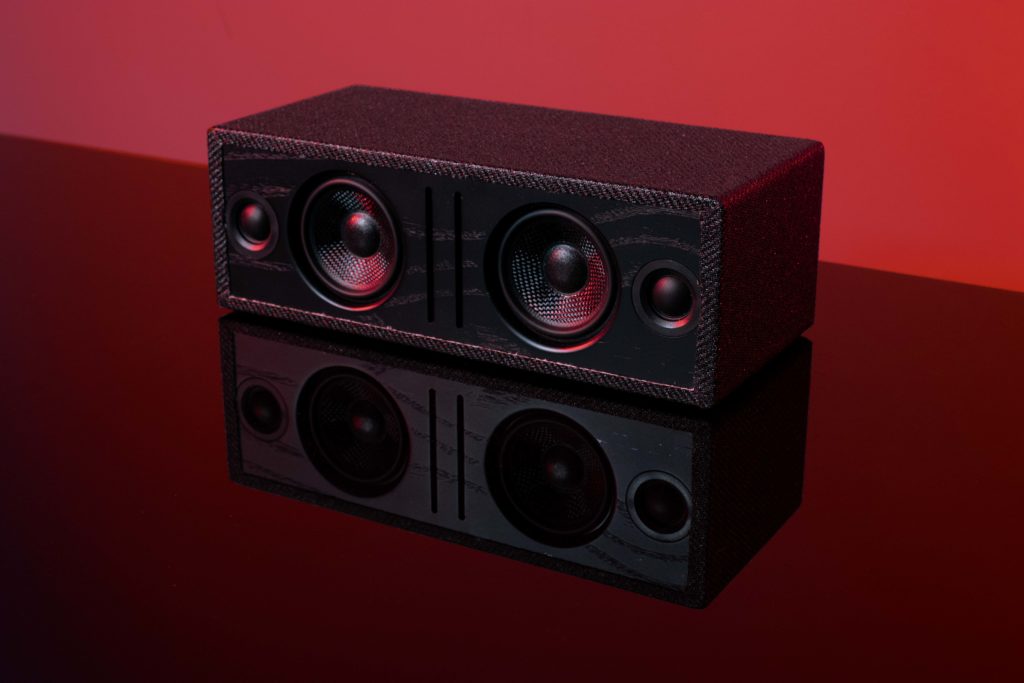 YOU MAY FIND YOURSELF SAYING
"HEY, I WANT ONE!"
Hey, that's cool! You're in luck. Click this fancy button below to have a guy in a funny outfit deliver one of these to your doorstep.